lucky you... get to meet my adorable Nookster!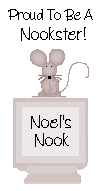 Nookster is all over my pages and keeps a track on all the exciting things happening here.
Cleans my computer desk when he is bored!
He loves happy hearts and a smiling face.... Ü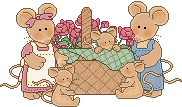 Adores eating too

.... so all goodies are welcome!


He is sure to share them with all his friends here!

you too can adopt nookster if you ask Noel at


we'll take you to other hidden treasures...

Yuppie! You found me... JAMMIE
Though I am Nookster's best friend,
you may *click* and take me to your home,
but please link me back to: http://nnuggets.tripod.com
so that others may find me too.... Ü